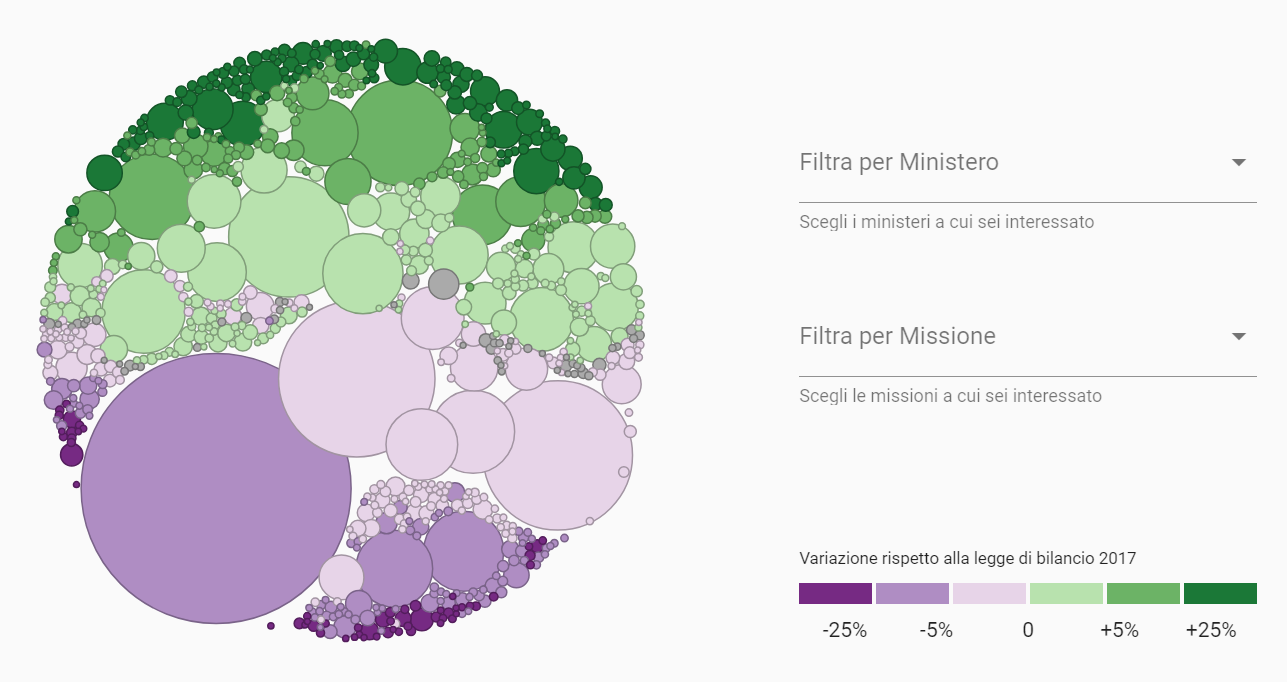 The Smart Data Management Platform and LODMAP2D products, developed by LinkedData.Center are at the heart 

of  the budget.g0v.it application developed

by Copernicani Association with the collaboration of the  
General Accounting of the Italian State.
The application offers  citizens a simple and immediate tool to know 
how the resources of the state are used and give a right perspective to how much 
it is investing to face the country's various growth and innovation challenges.
budget.g0v.it can be used to analyze the new Budget Law just published, compare the items with previous editions, evaluate the weight of the various ministries and analyze the details of the individual items of expenditure.
A valuable tool for journalists, bloggers and anyone who wants to dominate and understand the complexity of the Italian State Budget directly from the source.
But also a valuable defended tool for the same parliamentarians engaged in discussing amendments and amendments to the draft budget law before its approval.